AIS, in conjunction with the OCA, has put together a comprehensive member benefits package specifically tailored to cattlemen and women. Insurance coverage options include medical, dental, vision and hearing, short-term medical, disability, medical supplements, telemedicine and Medicare supplements. With a focus on Medicare this time of year due to open enrollment on the horizon, AIS is ready to help.
Medicare – Parts that Lead to Complete Coverage
Understanding Medicare and its options can be difficult. A good way to get started is to learn a little more about it. In July of 1965, President Lyndon B. Johnson signed Medicare into law to help older adults pay for their medical expenses. It began as a federal health insurance program for those over 65. Since its inception, Medicare has grown to cover some younger people with disabilities and those with end-stage kidney disease. Over the years many things with Medicare have changed. Here are the basics…
Part A – Sometimes called Hospital Insurance, part A covers hospital care, including inpatient stays, skilled nursing facilities, hospice care, and some in-home health care services.
Part B – This Medical Insurance portion covers doctors' visits, lab tests, preventative services and medical supplies.
Part C – These Medicare Advantage Plans are insurance plans offered through private insurance companies approved by Medicare that provide parts A&B coverage as well as additional coverage that meets the 20% typically not covered by A&B alone. These plans are similar to a traditional health plan with copays, out of pocket maximums, prescription drug coverage, and monthly premiums.
Part D – A voluntary Prescription Drug supplement to Medicare that provides benefits up to a specific dollar amount.
Medicare Options offered by the Oklahoma Cattlemen's Association
When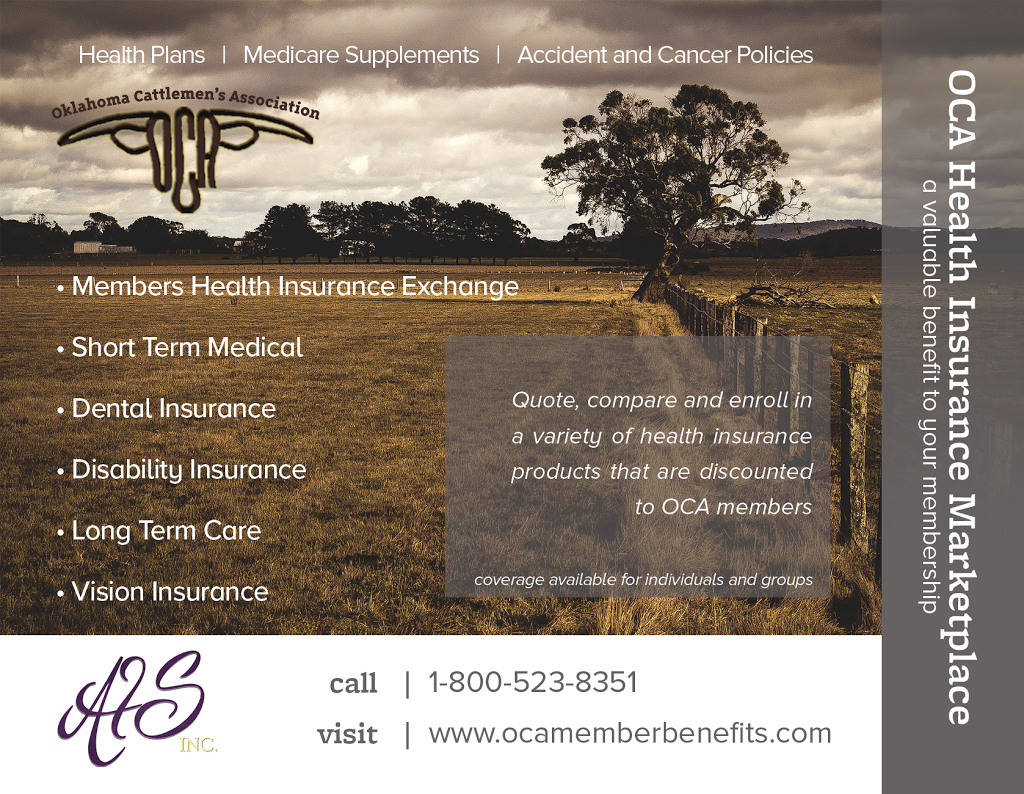 looking to the future and selecting Medicare options, knowledge gives you the confidence to select the best options for your situation. Parts A&B must be bundled together and are typically paid for through payroll taxes during an enrollee's employment. This means there is no premium due. Medicare Part C is a separate option through other insurance companies that is paid in full by the enrollee. Another viable option is Medicare Supplements. These are plans that offer a variety of coverage options to help with expenses not covered by Parts A, B & C. In some cases they can offer the potential benefit of more coverage when compared to the Medicare Advantage Plans (or Part C alone).
Learn more about what AIS and the OCA have put together for their members at www.ocamemberbenefits.com or call 1-800-523-8351. Members will have access to Medicare Advantage, Part D Plans as well as Supplements. Making sure you have the right coverage in your later years is so important. Ask questions and learn all you can to ensure peace of mind when health often declines.