Group Health Insurance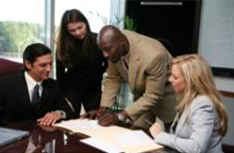 Congratulations! Your company is growing and headed for success, and your employees have diverse needs. When it is time to select group health benefits, how will you know you have found the right plan? Association Insurance Services, Inc. is here to help guarantee your success.
Many insurance carriers will require that clients conform to pre-selected plans; you will discover that our group benefits packages are designed around the client.  We listen to your needs and accommodate your budget to find the right fit for your group.
Types of Group Health Insurance AIS Provides
Life
Dental 
Vision
Short-Term and Long Term Disability
Accident
Cancer
Critical Illness 
Providing your employees with quality benefits is another way to show you care. Having a strong benefits package attracts those who are invested in your company.
Group Health Insurance Funding Options
Partially Self – Funded
Fully Funded – Customized for Group
Association Insurance Services, Inc. has worked with companies since 1990, and we are committed to providing professional expertise. We continue to stay updated on changes in the market, and share our knowledge with our clients.
Once you have selected an optimal benefits package, we will advise towards human resources and risk reduction services. We will assess your risk and human capital concerns to ensure that you are proactive in preventing potential problems. Call us today to get started!
To receive information on how to obtain an original, customized solution, contact AIS, Inc. or call us today at (800)523-8351!